RAMROD Cycling Event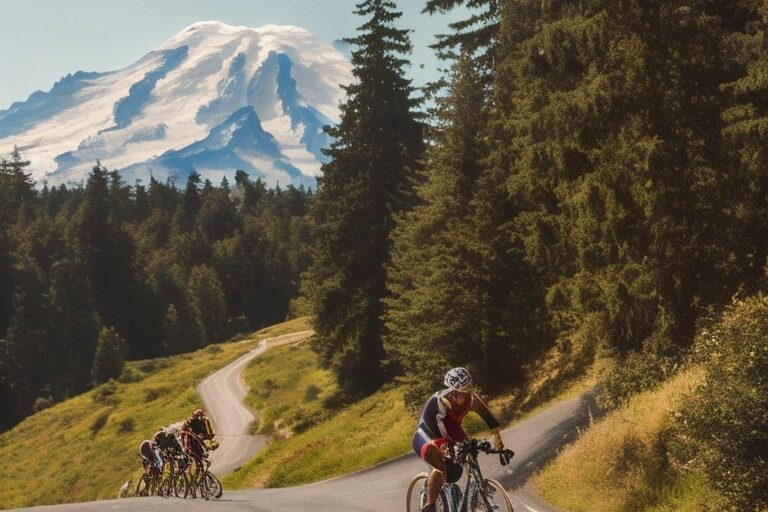 The biggest one-day ultra-marathon cycling event in the Pacific Northwest is RAMROD [Ride Around Mount Rainier in One Day]. It combines the breathtaking beauty of Mount Rainier National Park with a strenuous 152-mile course that climbs 10,000 feet.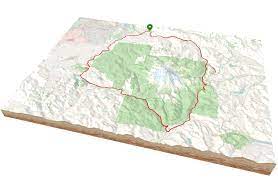 John Dixon organized the first RAMROD competition in 1984, which had 45 finishers in total. The gathering has since developed into the top bicycle rally in the Pacific Northwest. The event and route have been affected by the Mt. Rainier ecosystem and landscape's changing character numerous times, but the ride has persisted every year.
RAMROD (Ride Around Mount Rainier in One Day) is one of the most challenging and rewarding cycling events in the Pacific Northwest. Participants in this exhausting 150-mile ride travel around Mount Rainier, a renowned summit that offers breathtaking vistas of the surrounding area. The event, which has been going on for more than 30 years, draws bikers from all over the world. For many riders, finishing RAMROD is an accomplishment that takes months of committed practice and planning. The sense of satisfaction and camaraderie that come with finishing RAMROD make it a treasured event for many bikers, despite the physical and mental hardships.
Before approaching Mount Rainier National Park, the route departs at Enumclaw, Washington, and leads riders through the gently sloping hills near Eatonville, Elbe, and Ashford. Three hills will test you: a 12 mile ascent to Inspiration Point (4,850 ft), a 3 mile climb along Backbone Ridge, and a difficult 9 mile trek up Cayuse Pass.
Read about my RAMROD experience
Preparing for RAMROD
Making sure RAMROD goes smoothly and is pleasurable requires careful planning. Participants should concentrate on three key areas to get ready for the ride: gear, nutrition, and hydration.
In order to prepare for the event, it is advised that participants steadily increase their mileage in the weeks before it, working up to rides that are at least as long as RAMROD. Given that the course involves an elevation rise of more than 10,000 feet, it is also crucial to include hill training in your training program. Exercises that focus on strength can also help you perform better while lowering your chance of injury.
A successful RAMROD experience also depends on proper nutrition and hydration. Riders are advised to eat a balanced diet with lots of protein and carbohydrates to sustain their bodies for the lengthy ride. Additionally important is staying hydrated, so riders should make an effort to consume at least 20 to 24 ounces of water every hour. The body can benefit from refueling with electrolyte replacement foods and beverages.
Finally, having the appropriate equipment can ensure a safe and comfortable ride. The condition of the bike, including the state of the brakes, gears, and tires, should be checked by the rider. It's critical to wear weather-appropriate clothing that is light, breathable, and provides protection from the wind and sun. Helmets, gloves, sunglasses, a bike pump, and repair tools are other necessities.